patent name /

Direct Plating Technology Using Reduced Graphene Oxide

inventor /

Wei-Ping Dow

Patent number /

US9105696 B1、I586849、I522499

The plating technology has obtained the USA and Taiwan patents. It only took 6 months for obtaining the two patents from application to get patent, showing that the technology is novel and original. The technology has been transferred to a Germany company, Schlötter, and has passed many critical tests. Now, the technology has been commercialized in 3Q of 2017. The product name is called "SLOTGO". It predicts that the global value of output of 3D IC packaging will grow up to 398 hundred million. Currently, many samples are being made by the company for many big companies. Since this technology is potential for high frequency transmission (i.e.,5G), imec in Belgium is interested and has signed a collaboration contract with NCHU to try its performance for 5G IC device.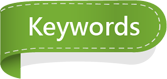 Reduced Graphene Oxide (rGO), Direct Copper Plating Technology, Conductive Lines with High Frequency Transmission